Why Berodin Luxury Waxing Products?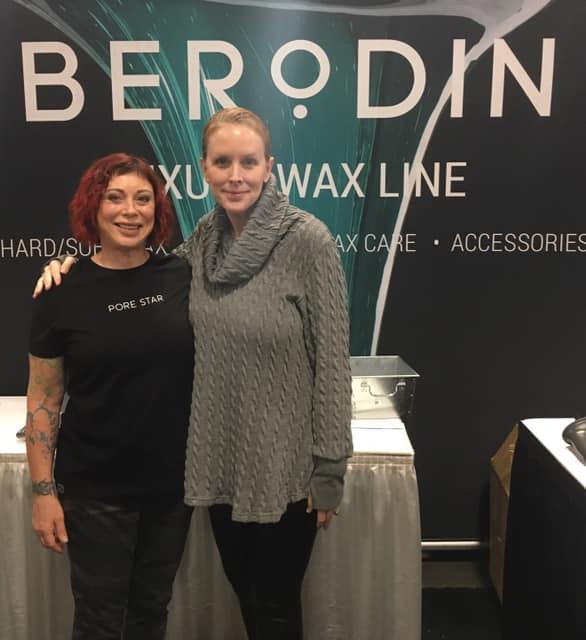 Hands down, Berodin Wax and related treatment products are the best in the business. Through extensive research and years of trial and error, I've determined no other wax is more effective and gentle to the skin than Berodin. Additionally, the quality of the pre- and post-treatment products are unsurpassed in the industry. That is why I'm proud to announce that Skinology is offering hair removal services exclusively utilizing the Berodin Luxury Wax Line.
The state-of-the-art technology in its polymer formulation makes Berodin Luxury Wax the gold standard for hair removal. Not only is it gentle on the skin, it's strong for hair removal. These low temperature waxes stay flexible and are not as sticky as traditional waxes, providing both a superior result and experience. Even more exciting is that Berodin is more than just hard and soft wax! Let's dig a little deeper into the Berodin Luxury Wax Line:
Berodin hard wax formulations provide quick, efficient results and a less painful waxing experience. Formulated with revolutionary flexible polymers, these stripless waxes can be applied in multiple sections without breaking or becoming rigid. Heated at low temperatures to minimize irritation, Berodin waxes adhere to the hair and not the skin, creating a smooth finish with minimum skin reactions.
Berodin soft wax formulations include a hypoallergenic and fragrance-free clear wax safe for all skin types including sensitive skin as well as a hybrid wax with the easy application of a gel and the gentleness of a cream. These formulations that are heated at a low temperature for comfort without drying out or leaving behind that sticky residue.
In-Salon Treatment Products
Refreshing and relaxing Lavender Antiseptic Lotion prepares and cleans the skin before hair removal. Enriched with menthol to favor wax adherence and prevent redness and irritation.
Berodin's Jasmine Oil protects and nourishes the skin before and after waxing by creating a protective barrier on the skin, easing product release, while conditioning and moisturizing the skin to prevent reactions.
This soothing essential oil blend is applied after waxing treatments to promote healing and calm redness. Lavender oil and mandarin oil work in harmony to soothe skin and deter bacteria while emollient jojoba oil nourishes and softens skin. Not to mention, the scent of its essential oil blend is amazing!

Whether it is your first time waxing or you are a regular waxer, regular exfoliation makes waxing so much easier! The Berodin Body Exfoliation Kit includes both an exfoliating cleanser and exfoliation gloves. The 8 oz. Berodin Body Wash contains glycolic acid to gently exfoliate and help prevent bumps and ingrown hairs, bladderwrack to nourish and prevent dryness, and pine essential oil to clean and condition the body while refreshing and energizing the mind. The exfoliation gloves are premium grade and machine washable.
You don't have to experience post-waxing breakouts! Berodin's Blemish Control Gel is for those prone to post-wax breakouts by keeping the hair follicle clear. Organic sulfur suppresses bacteria while allantoin helps jump-start the skin's healing process. Astringent lemon prevents new breakouts by conditioning, toning, and controlling oil.