*****This Page is Under Construction*****
DMK
Home Prescriptive Products
are not sold online
DMK Home Prescriptives
are dispensed by educated, trained, and licensed professionals only
More than mere cosmetic products, DMK Home Prescriptives work within the skin to improve its structure and function. Combined with DMK Enzyme Therapy treatments, DMK Home Prescriptives provide true skin revision.
Please make a PRODUCT CONSULTATION appointment at no charge to learn which DMK Home Prescriptives will make healthy, youthful skin your reality!
Prices below are before taxes.

Formulated for deep cleansing oily and congested skin. Contains Salicylic Acid for a mild exfoliation of dead cuticle buildup.

A non-alkaline cleanser with White Oak Bark, Yucca and Aloe extracts that remove makeup, dirt, and dead skin cells without drying. For normal to oily skin.

A low pH cleansing milk with White Oak Bar, Birch Bark, Yucca, and Soybean Extracts for dry, delicate, or sensitive skin.

Helps lighten, lift, and exfoliate dead skin cells naturally. Mix with FOAMY LIFT for an even better treatment.

Designed to remove dead cell material, MICRO PEEL offers a quick and gentle exfoliation between treatments.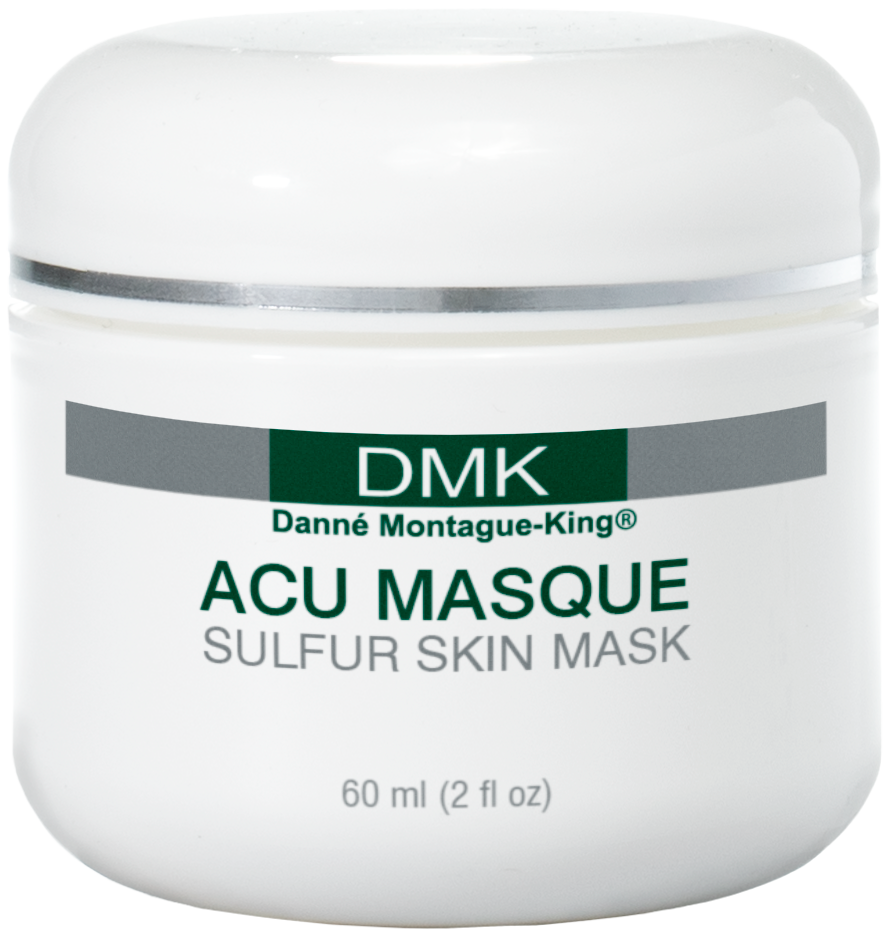 A versatile home maintenance masque recommended for acne, congestion, blackheads, open pores, and dully or oily skin.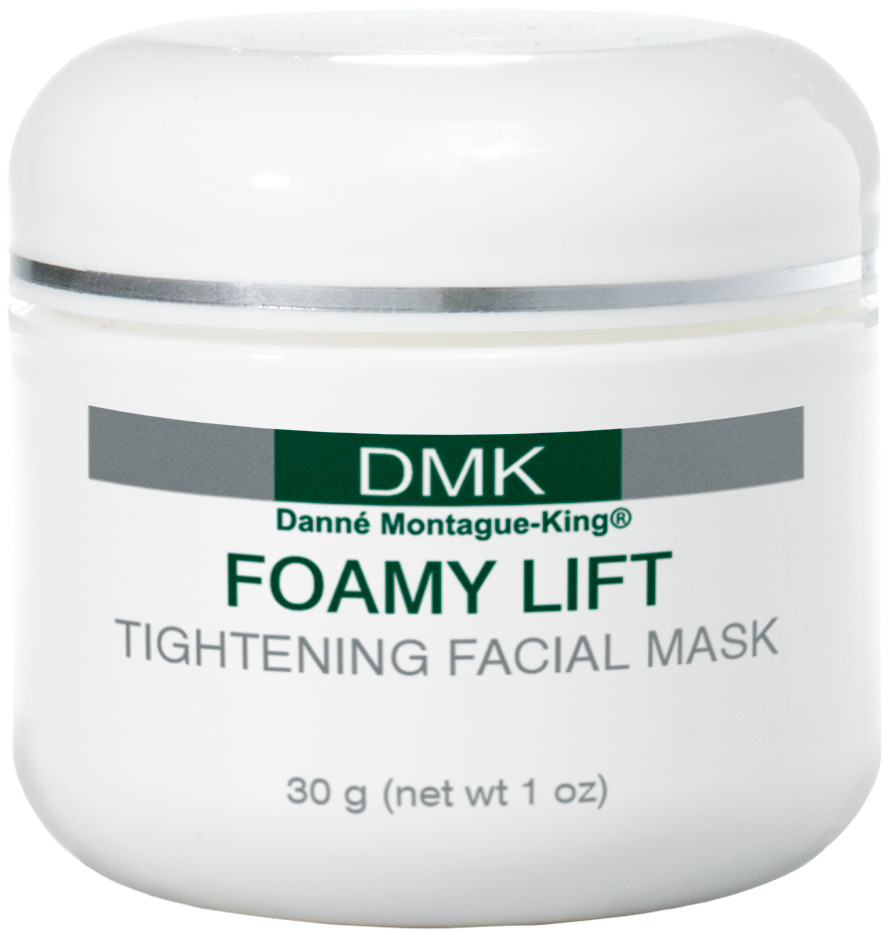 An at-home maintenance masque designed to exfoliate dead cells, tighten, purify, and firm the skin. Designed to maintain the skin in between professional treatments.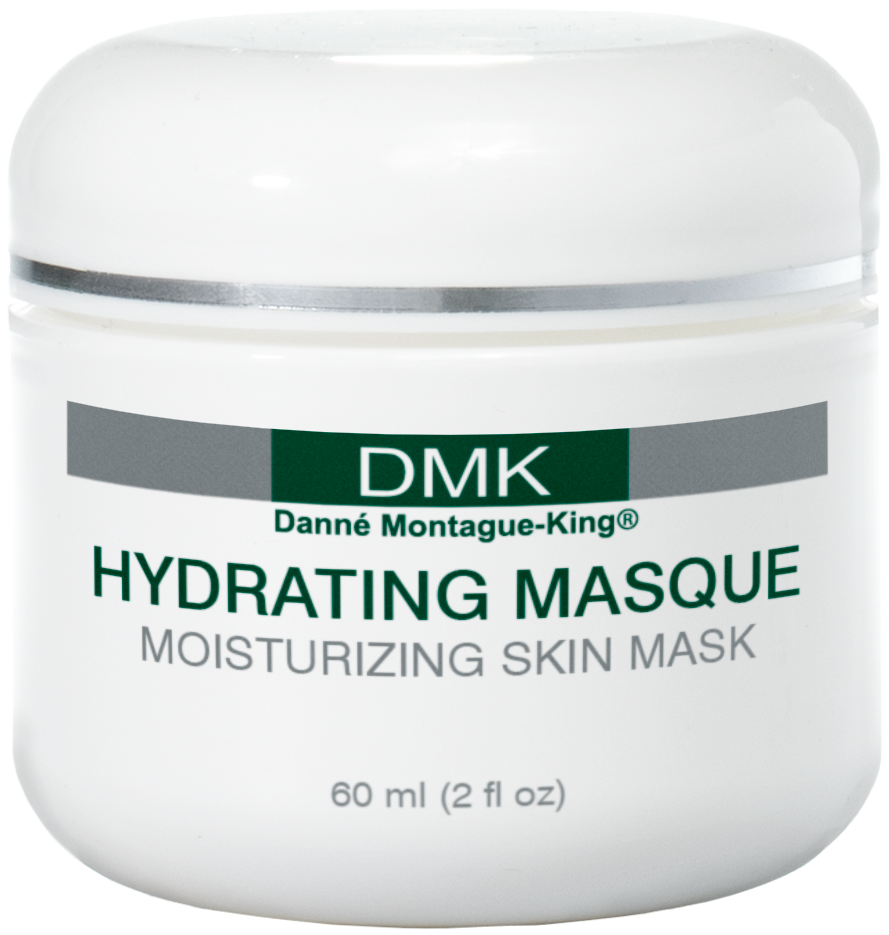 Suitable for most skin conditions, this water-based masque aims to hydrate, cool, calm, and moisturize the skin

A serum containing Beta Glucan recommended for general skin support or to soothe sunburned or irritated skin.

DIRECT DELIVERY
VITAMIN C SERUM
A stabilized Vitamin C serum that revises the appearance of wrinkles, fine lines, and hyperpigmentation. Ascorbic acid is known to be a primary factor in cytoplasm and synthesis of collagen 1 and 3 in skin.

A potent serum rich in Beta Glucan, Vitamin C, and TT2 that prevents hyperpigmentation and promotes hydration while protecting the skin from harmful pollutants, Frequent use restores the skin's elasticity, firmness, and aids in collagen production.

Contains aloe and plant extracts that help normalize the skin's acid mantle. Specifically for acne prone and oily skin conditions.

Hydrating spray contains anti-glycation ingredients which normalize skin possessiong deep, corss-linked wrinkles. Helps revise skin tone and color. For use on face, neck, and hands.

A unique vitamin and mineral spritz designed to aid in transdermal delivery of DMK oils and cremes. Assists in supreme tissue hydration for a fresh glow and firmness. Helps balance the skin's natural acid mantle.

A nourishing skin brightening oil recommended for hyperpigmentation or scars on face and body and/or dark circles around the eyes.

A fine blend of herbal oils and Vitamin E formulated to treat lipid dry skin by repairing barrier function. Vitamin E nourishes existing skin cells and is vital for collagen production.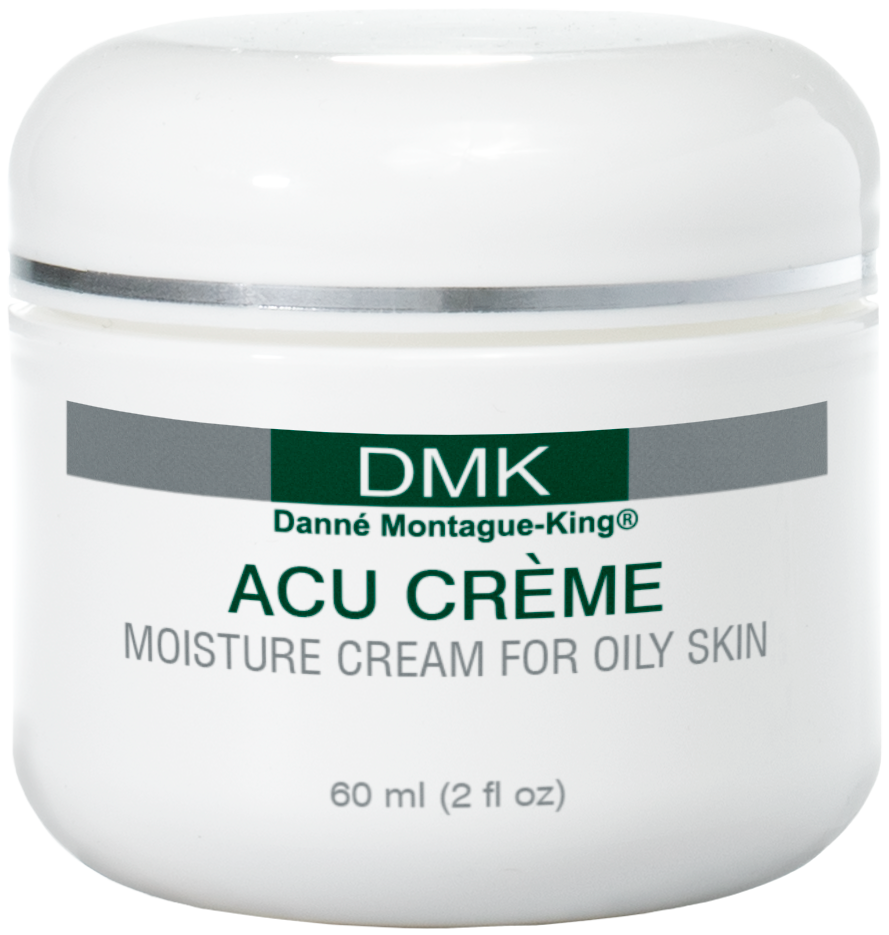 Regulates cellular turnover. Purifies, moisturizes, and nourishes oily, congested skin, or acneic skin conditions.

An all-purpose, non-oily, light moisturizer. Great for preventing dryness sometimes caused by acne treatments. Helps protect against UVA and UVB rays.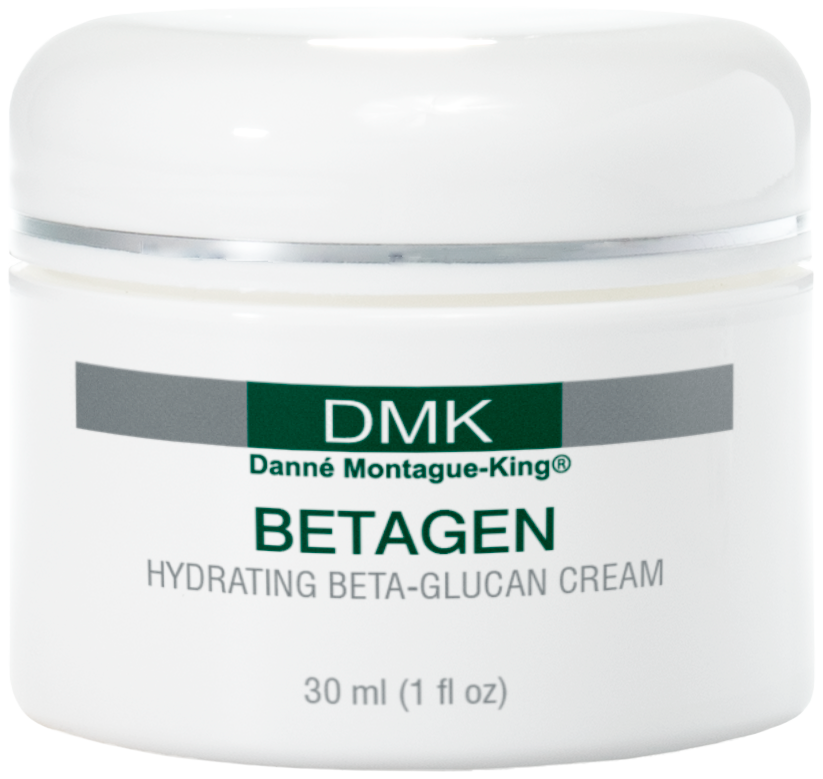 DMK's "emergency creme." Contains a group of ingredients that work synergistically to deeply nourish the skin, triggering the revision of damaged cells. Helps maintain a strong immune response in skin.

Designed to smooth, firm, and brighten dull skin, calm stressed skin, and revise weakened capillaries. Used as a pick-me-up creme for those wanting to look refreshed and youthful. Leaves the skin feeling hydrated and refreshed.

This pH adjusted nourishing creme is designed to regulate oil flow as well as hydrate and brighten the skin.

Recommended for those concerned with uneven skin tone and pigmentation. Formulated with herbal extracts to help revise hyperpigmentation, even out skin tone, and brighten the skin.
DMK's sophisticated approach to assist in revising the signs of biological aging. The skin may feel progressively firmer after each application.

The all-in-one broad spectrum, high protection, water resistant, replenishing, and protecting day cream. Provides high UV protection while providing restorative skin benefits.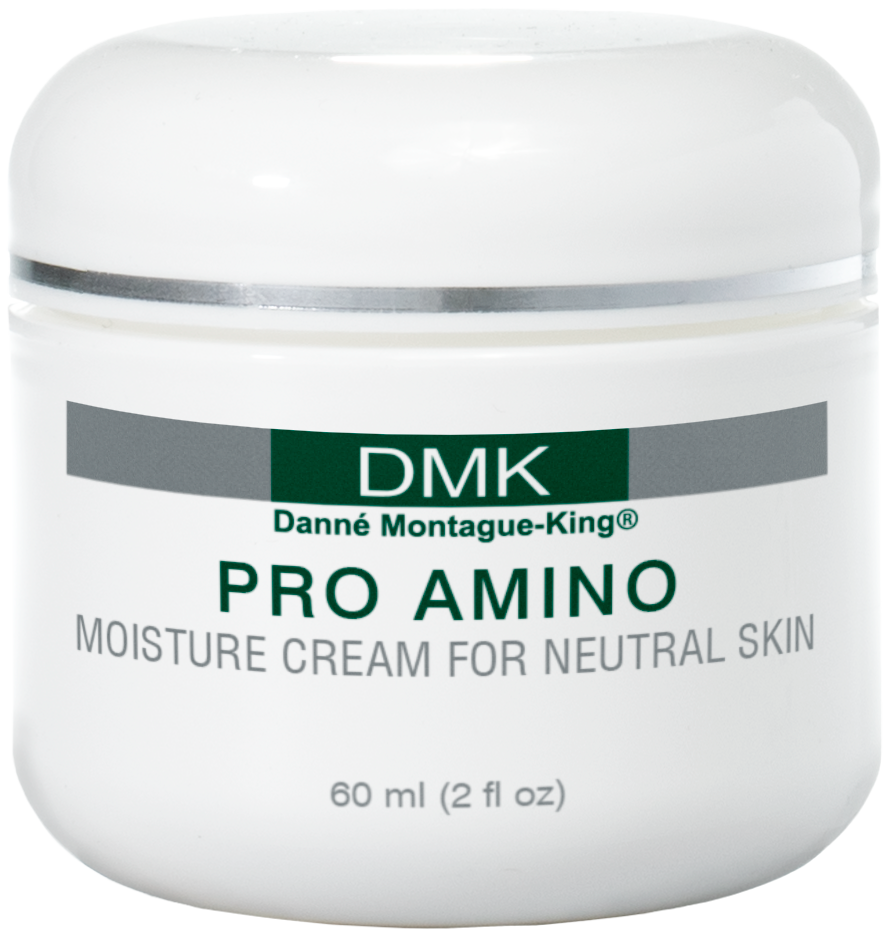 A nutrient creme for neutral skins. Contains ingredients to protect, rejuvenate, replenish, and firm. Designed for those looking to maintain a youthful healthy appearance.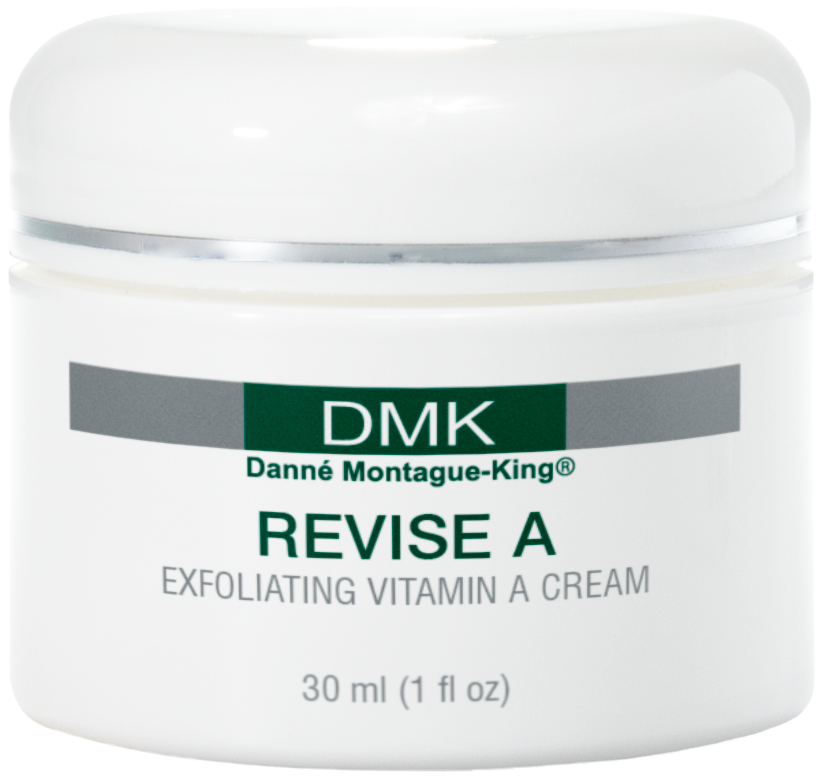 A modified version of Revitosin designed for skin on a maintenance program. This light exfoliating product triggers cellular renewal and encourages a healthy, youthful complexion.

DMK's signature skin revision product, Revitosin contains a blend of Vitamin A derivatives. Revitosin regulates cellular turnover, encouraging healthy skin. It is recommended for those who suffer from premature aging, acne, pigmentation, and scarring. Also great for back of the hands.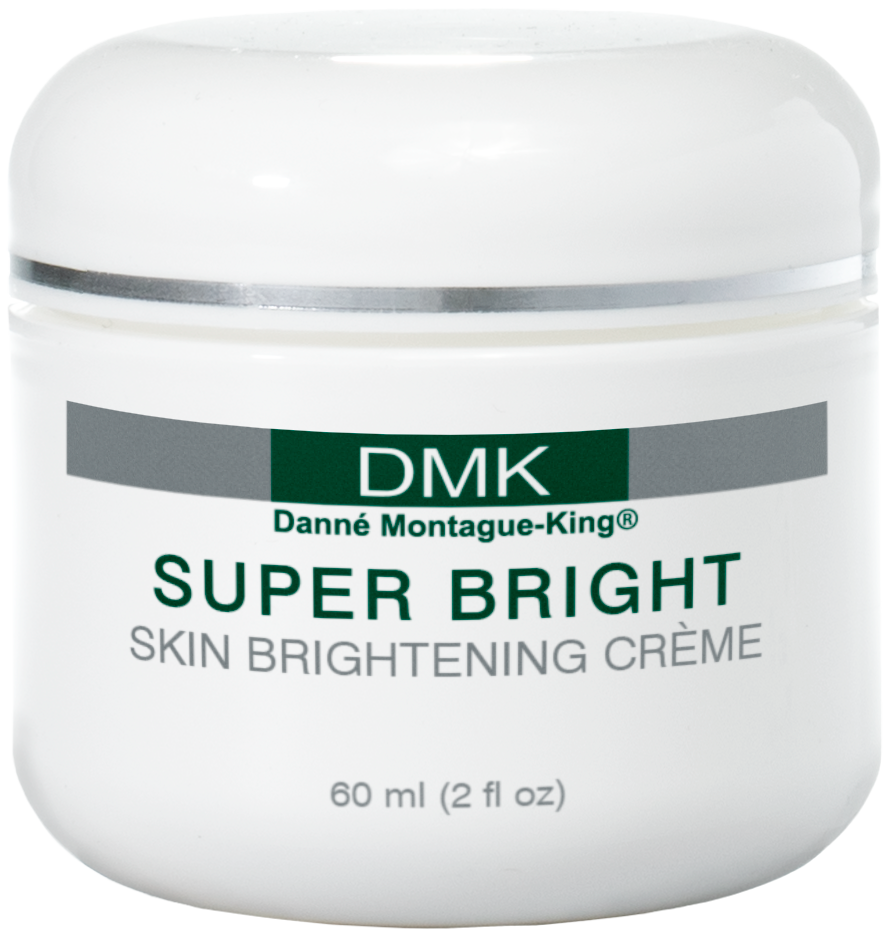 A revolutionary blend of botanical ingredients that aim to brighten the skin and revise uneven pigmentation without hydroquinone.

Targets dark circles, puffiness, and fine lines. A synergistic approach to neck and eye care, this encourages skin to perform as it did when it was young.

A rich, nourish creme designed to target fine lines, wrinkles, and dryness around the eyes, neck and above the lip. Revises and strengthens skin with a rich blend of skin identical lipids that provide the skin with amino acids, proteins, vitamins, minerals and natural moisturizing factors.
BARRIER REPAIR/PROTECTION

A barrier defense creme designed to smooth dry, scaly skin. Can also be used during pregnancy to help minimize the occurrence of stretch marks.

The antidote for cellular fatigue and trans-epidermal water loss (TEWL). Encourages moisture retention and hydration for drier skins, or in dry climates. Suitable for most skin conditions.


This light, non-greasy formula will protect you skin without clogging the pores or causing congestion. Suitable for daily use.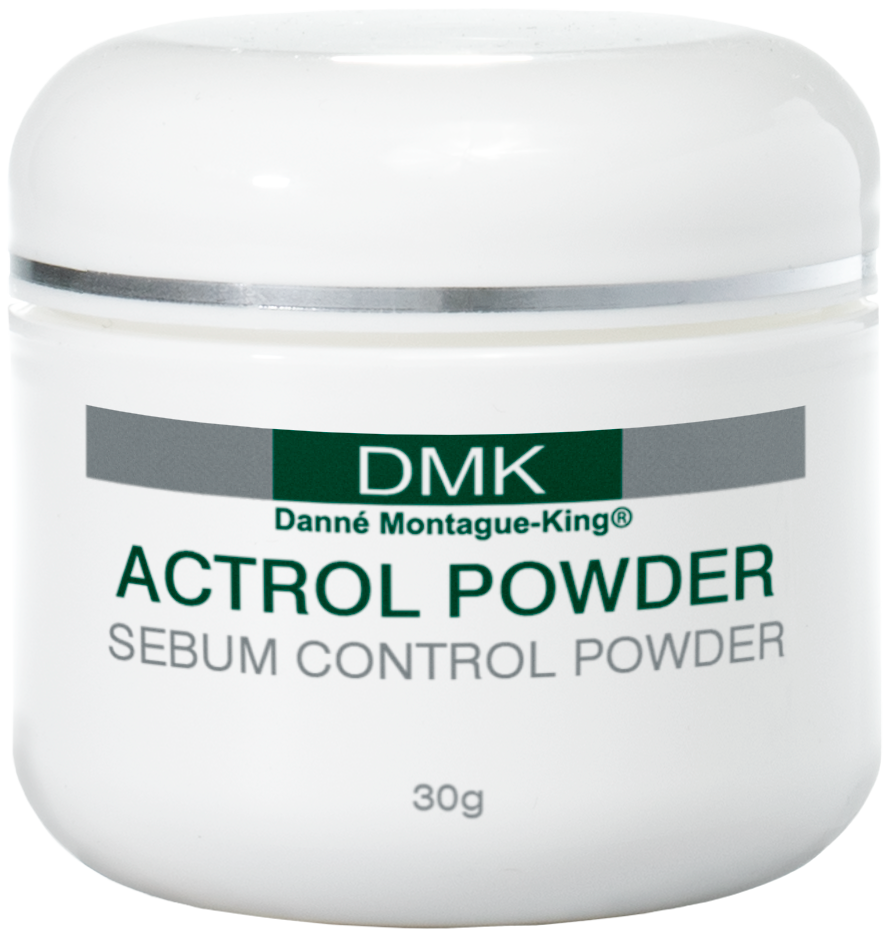 Helps absorb excess sebaceous oils.

Helps reduce existing acne and prevent future breakouts.

Creates pseudo heat to help dissolve sebum plugs.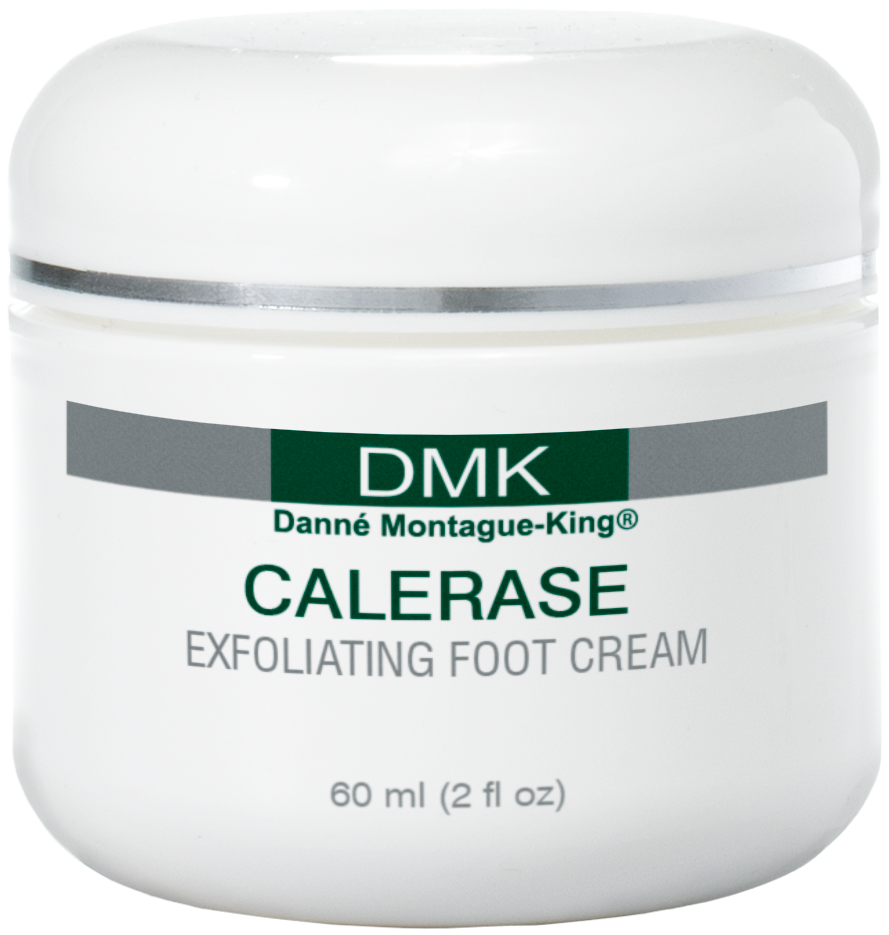 Designed to help soften and exfoliate dry, rough skin on feet and hands while providing deep moisture.

Contains melanin inhibitors and antioxidants. Helps prevent further pigmentation while revising uneven skin tone, dark spots and pigmentation.

Helps soothe and moisturize skin that is afflicted with red veins and aids in camouflaging broken capillaries in couperose conditions.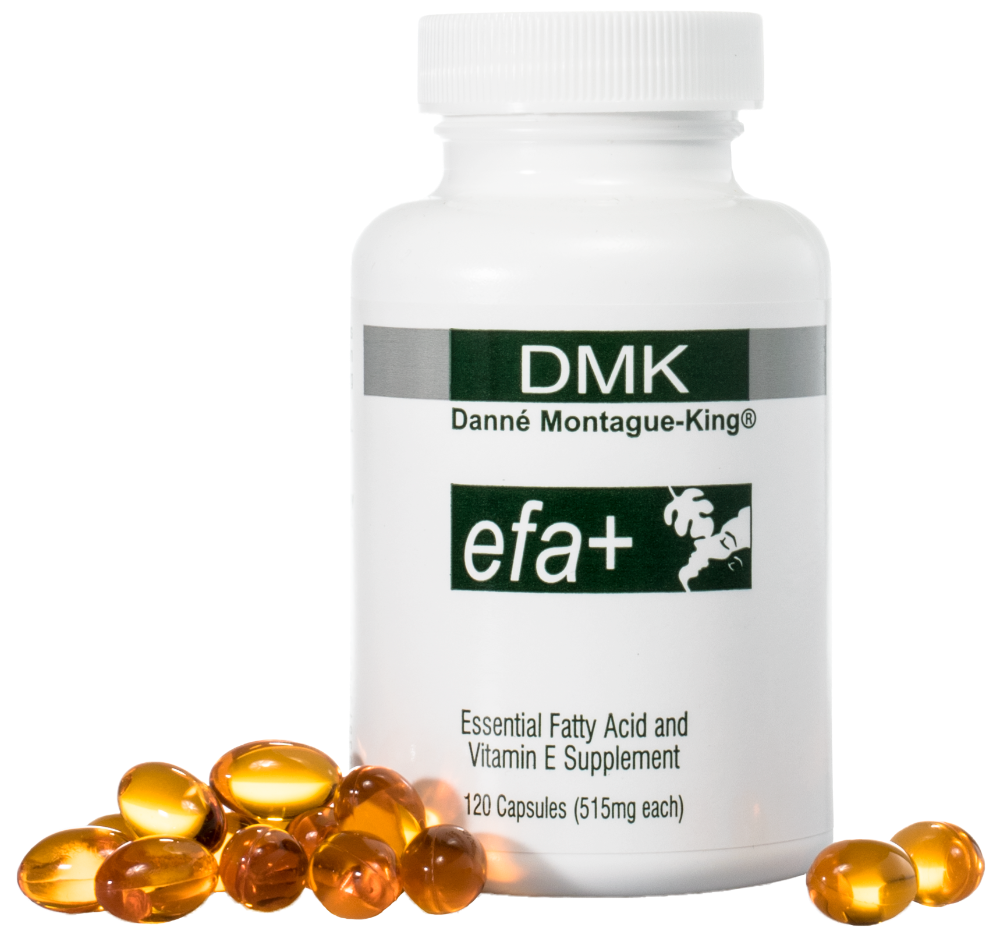 Recommended for all skin types. Helps the matrix of the skin to maintain turgidity and a youthful "bounce." Consult your doctor before using DMK efa+ if you are pregnant or nursing. This Essential Fatty Acid supplement should not replace a balanced diet. Only use as directed.